About the Program
The Department of Neurosurgery is proud to offer a competitive, robust seven-year residency program at Virginia Commonwealth University. Upon graduation, you'll have the operative skills and experience necessary to be a successful neurosurgeon, along with basic science knowledge and laboratory techniques for an academic career.
As a resident, you can expect progressive clinical responsibility throughout your training, with advanced cases in the following subspecialties:
Functional neurosurgery
Neuro-oncology
Nerve repair
Endovascular and cerebrovascular neurosurgery
Pediatric neurosurgery
Neurotrauma and neurocritical care
Curriculum
VCU's neurosurgical residency program curriculum is designed around competency-based goals and objectives. We see an average of eight to 10 major operative cases per day, and your graduated responsibility will be consistent with your developing skills in evaluation and surgical procedures.
First-year residents rotate through 13 blocks:
Neurosurgery ward
Neuroscience ICU
Neurosurgery at the VA Medical Center
Neurosurgery clinic
Neuroscience critical care
Surgical trauma intensive care unit
Neuropathology
Neuroradiology
Neuro-interventional
Neuro-ophthalmology and movement disorders
Neurology consults
Neuro-anesthesia
Neurology EMG and EEG
During the remaining six years, you'll spend more time in each rotation with quarterly or six-month blocks.
PGY-2: Neuroscience ICU, junior resident in VCU Medical Center OR
PGY-3: VA Medical Center, pediatric neurosurgery
PGY-4: VA Medical Center, senior resident in VCU Medical Center OR
PGY-5: Basic science research, senior vascular rotation
PGY-6: Chief resident in VCU Medical Center OR
PGY-7: Elective, subspecialty rotation
Residents may also complete an enfolded fellowship accredited by the Committee on Advanced Specialty Training (CAST). The department offers four fellowships:
Endovascular neurosurgery
Neuro-oncology
Stereotactic and functional neurosurgery
Spinal neurosurgery
Conferences
Faculty professional development conference
Every Monday, 5-6 p.m. (walking rounds, lecture, case review)
Epilepsy conference
Second Wednesday of the month, 4-6 p.m.
Pediatric epilepsy conference
Fourth Wednesday of the month, 4:30-6:30 p.m.
Grand rounds
Every Thursday, 7-8 a.m. (M&M, EBM, faculty presentations, guest speakers)
AM conference
Every Friday, 7-8 a.m. (journal club, operative skills, case review)
Neuro-oncology conference
Every Thursday, 8:30-10 a.m. (case review)
Unique Learning Opportunities
Neurosurgical Mission Trip
As a resident, you'll have the option of attending a pediatric neurosurgical mission trip to a developing country such as Guatemala, Honduras or Guyana. During these trips, our pediatric neurosurgeons evaluate and treat children with profound congenital abnormalities and disabilities. Children with the most severe surgical needs requiring intensive care will travel to Richmond for surgery at the Children's Hospital of Richmond.
This experience not only surpasses any case numbers or training during a typical residency but caring for children with significant disabilities will help you become a more compassionate and caring physician.
Ph.D. Program
If you're interested in earning a Ph.D. during residency, the program's leaders will work with you to create an individualized learning plan that incorporates the neuroscience program into your time here at VCU.
Learn more about the neuroscience Ph.D. program here
Salary and Benefits
2022-2023 Housestaff Salary Scale:
PGY-1: $59,920
PGY-2: $61,591
PGY-3: $63,808
PGY-4: $66,298
PGY-5: $68,662
PGY-6: $71,045
PGY-7: $73,915
Benefits for residents include the following:
Three weeks paid vacation, with an additional time off at either the winter holidays or the new year
Medical and dental insurance
Confidential stress and counseling resources
Cost-shared meals when working, fully paid meals on call
Life in Richmond
We encourage our trainees to maintain a healthy, balanced life, and Richmond is a wonderful place to engage in that well-rounded lifestyle. As the capital of Virginia since 1779, Richmond attracts students, faculty and staff from around the globe. The city's location affords easy day trips to destinations like Washington, D.C., Virginia Beach, Colonial Williamsburg and the Blue Ridge Mountains, among others.
As a mid-sized city with a metropolitan population of 1.3 million, Richmond provides stimulating activities while maintaining its intimate feel and unique vibe. Vibrant neighborhoods offer distinct, diverse experiences, with no shortage of art galleries, museums, music venues, restaurants, breweries and parks. For the outdoor enthusiast, you can't beat the offerings in the city's riverfront parks and urban wilderness areas such as white-water rafting, hiking, mountain biking and cultural festivals.
Learn more about our community
For Medical Students
If you're a medical student considering neurosurgery as your clinical specialty, we encourage you to begin preparing early, which will help you be a more competitive applicant.
Connect with a neurosurgery faculty member to discuss the specialty
Attend neurosurgery clinics after classes
Observe cases in the OR after classes
Attend didactic conferences
If you're a student at VCU School of Medicine, apply for the A.D. Williams Student Research Fellowship
Discuss plans for clinical rotations with neurosurgery faculty
Develop a clinical or basic science research project
Attend didactic conferences
Complete a rotation on the VCU neurosurgery service
Plan elective acting internships during your fourth year
Begin to approach faculty for letters of recommendation
Attend neurosurgery clinics during your free time
Complete your application materials by early September of your fourth year, as many program directors review applications and offer interviews on a first come, first served basis
Plan to interview at 10-15 programs
How To Apply
The VCU Department of Neurosurgery participates in the National Residency Matching Program (NRMP), and you can apply through the Electronic Residency Application Service (ERAS).
International applicants must have completed a three- to six-month clinical rotation at a U.S. or Canadian medical school facility to be eligible for residency at VCU. Additionally, foreign nationals must hold a J-1 visa to participate in this program.
For more information about applying to our program, contact:
Alyssa Ashby
Residency Program Coordinator
alyssa.ashby@vcuhealth.org
Vishal Patel, M.D., Ph.D.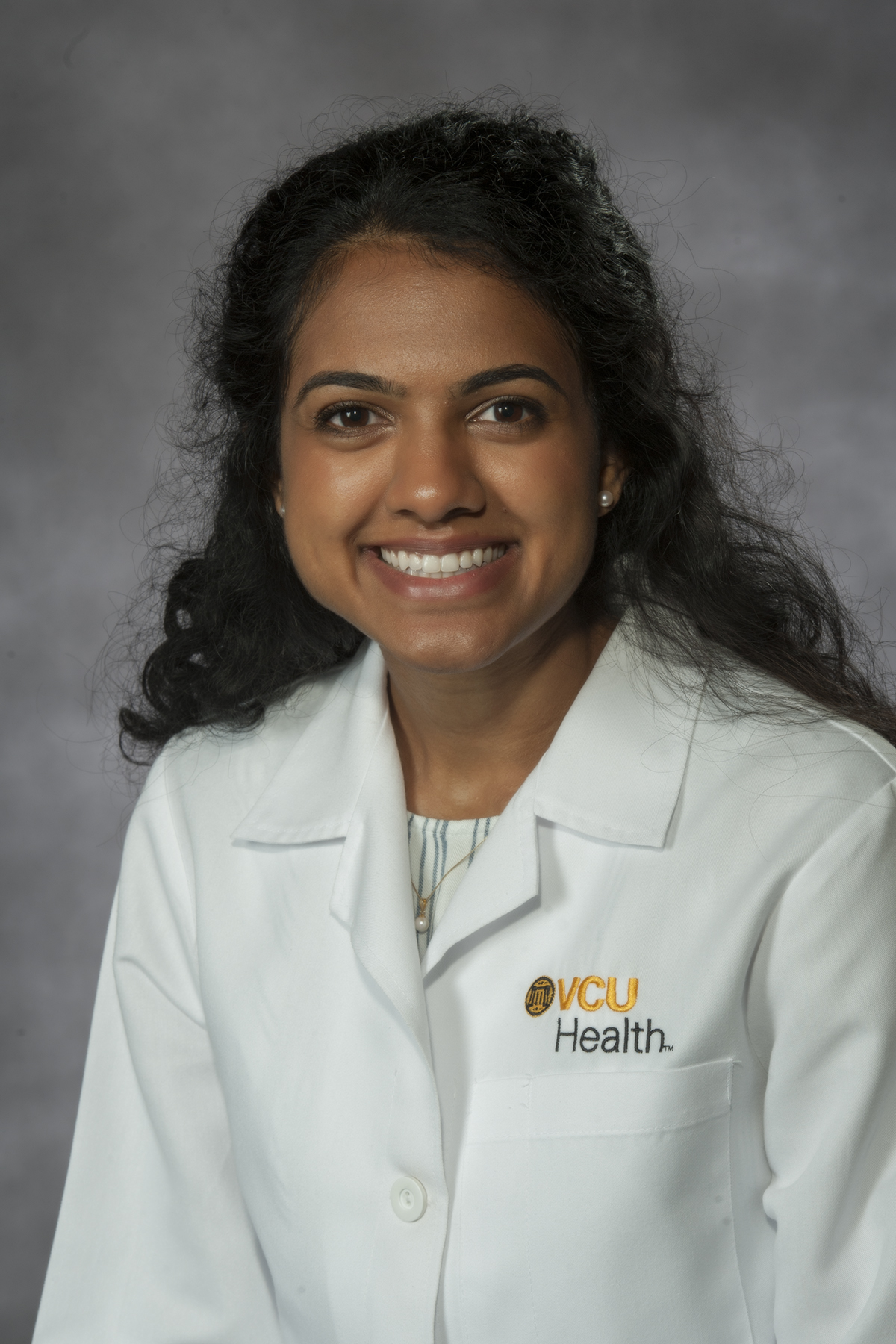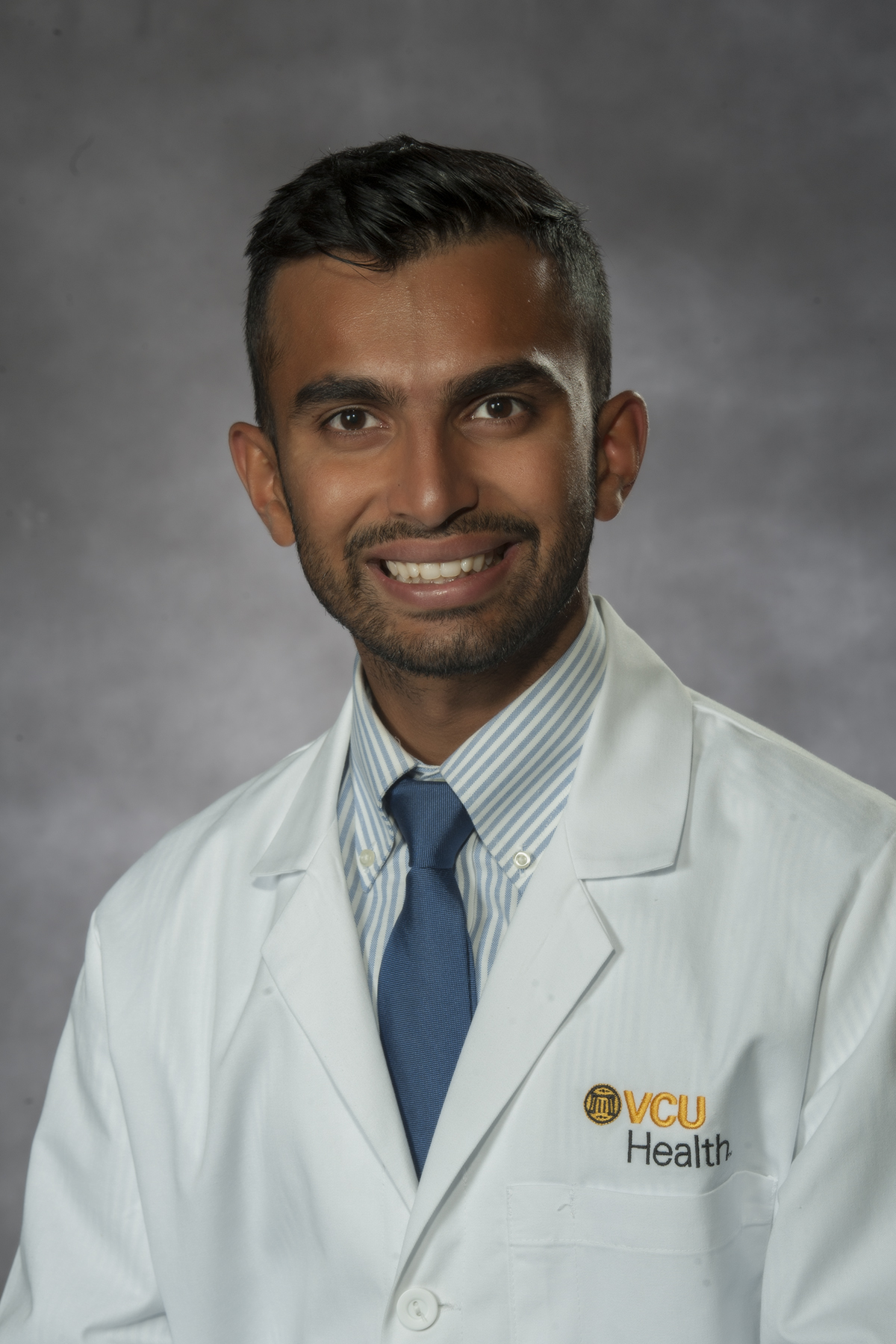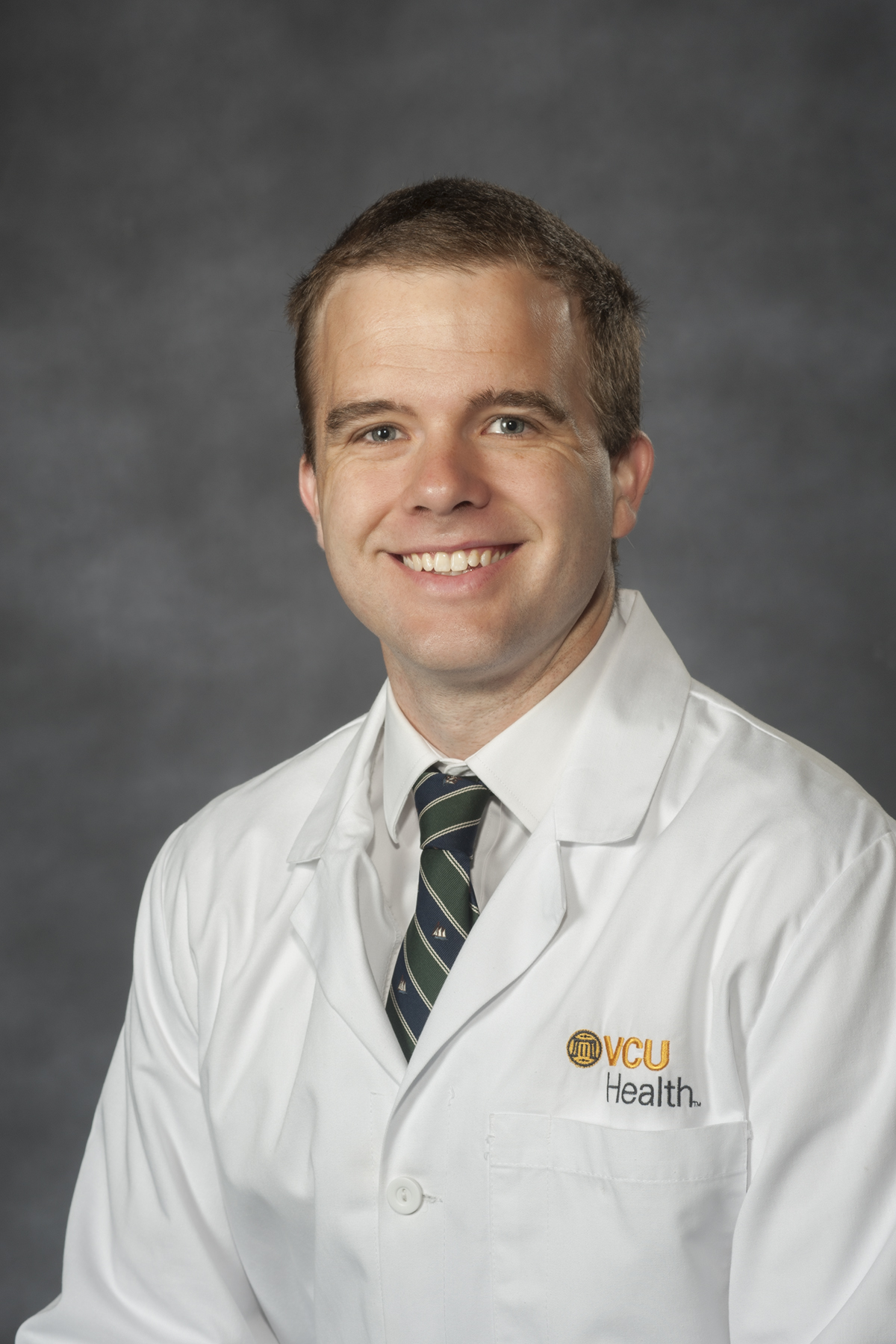 Charles Fleming, M.D., M.P.H.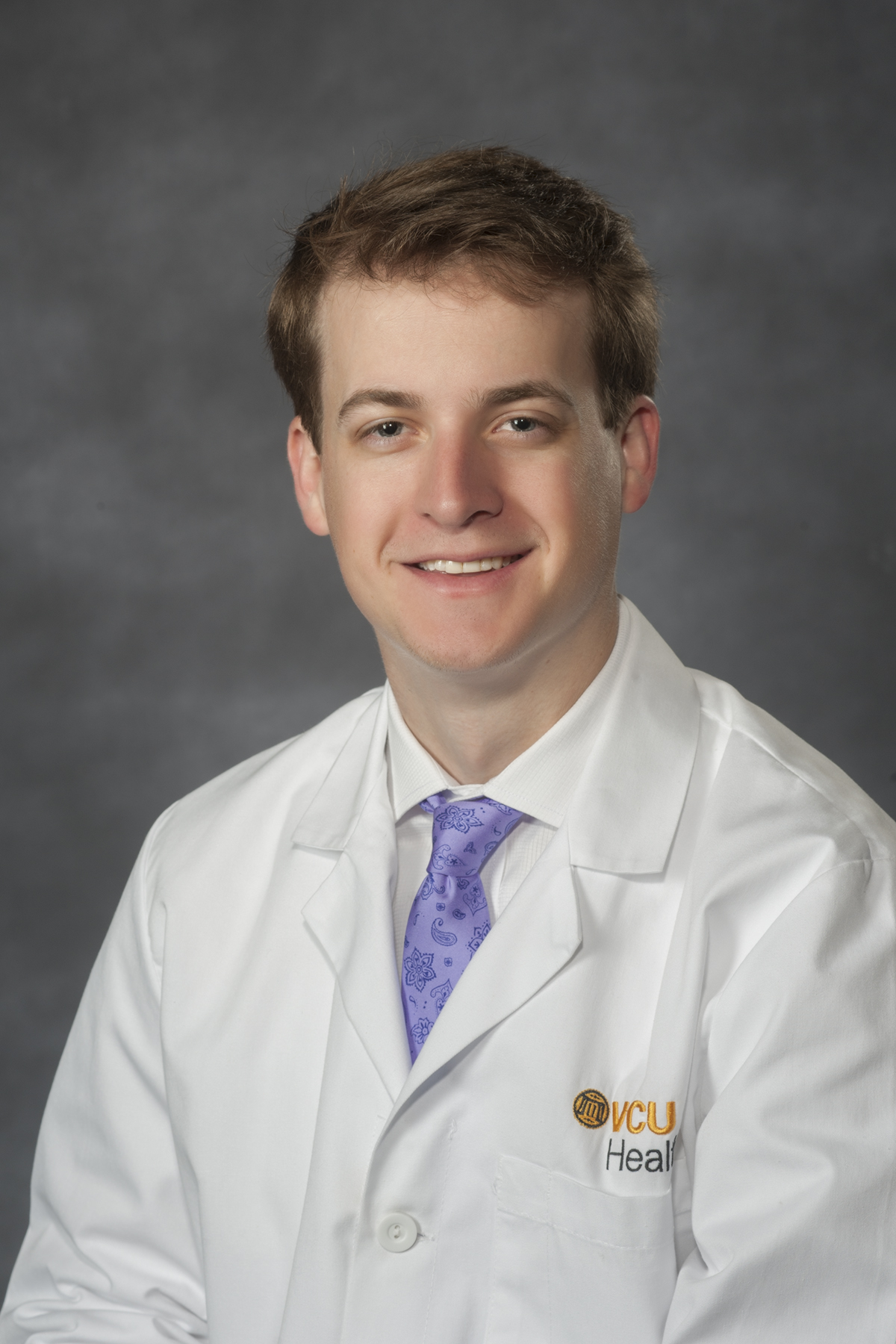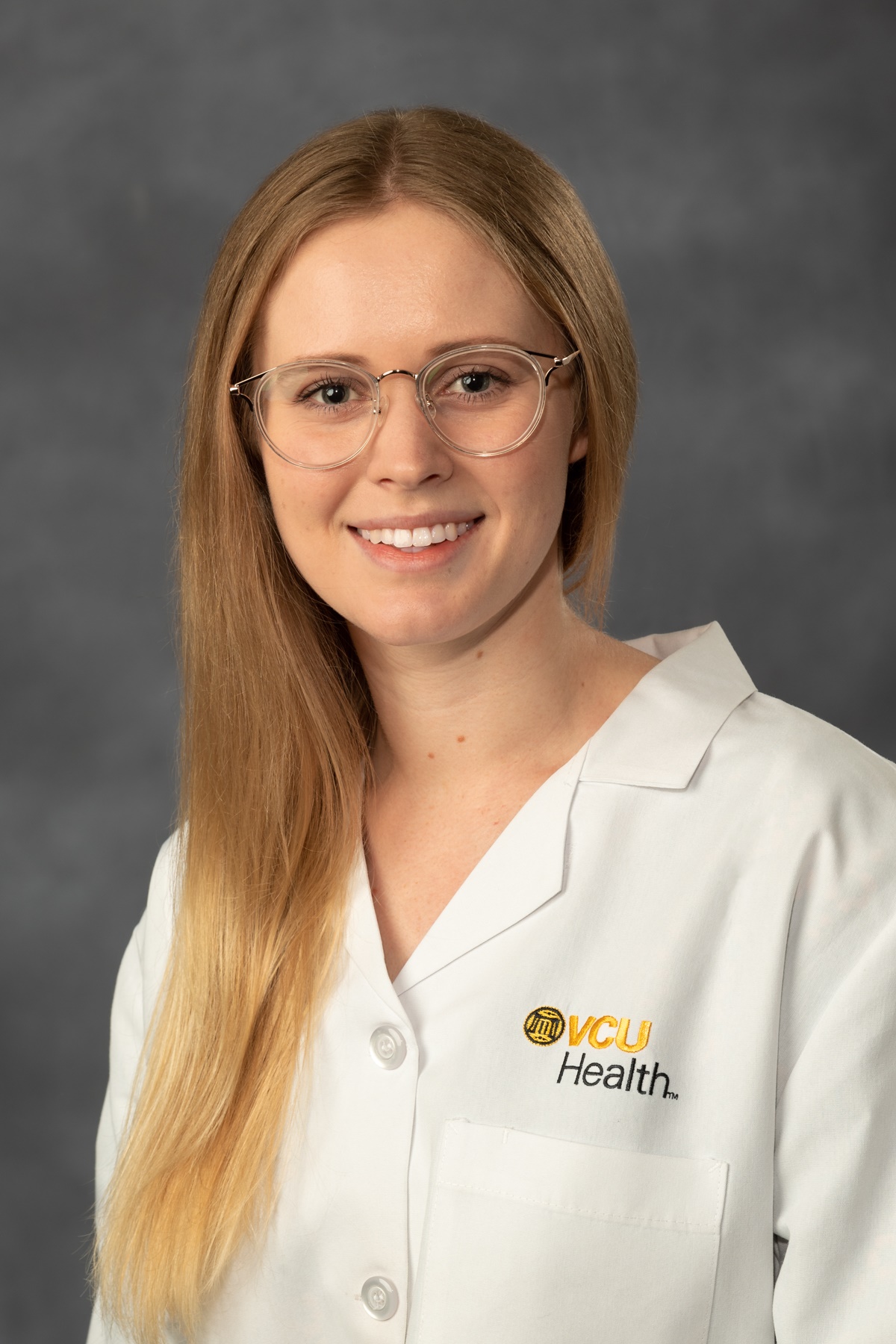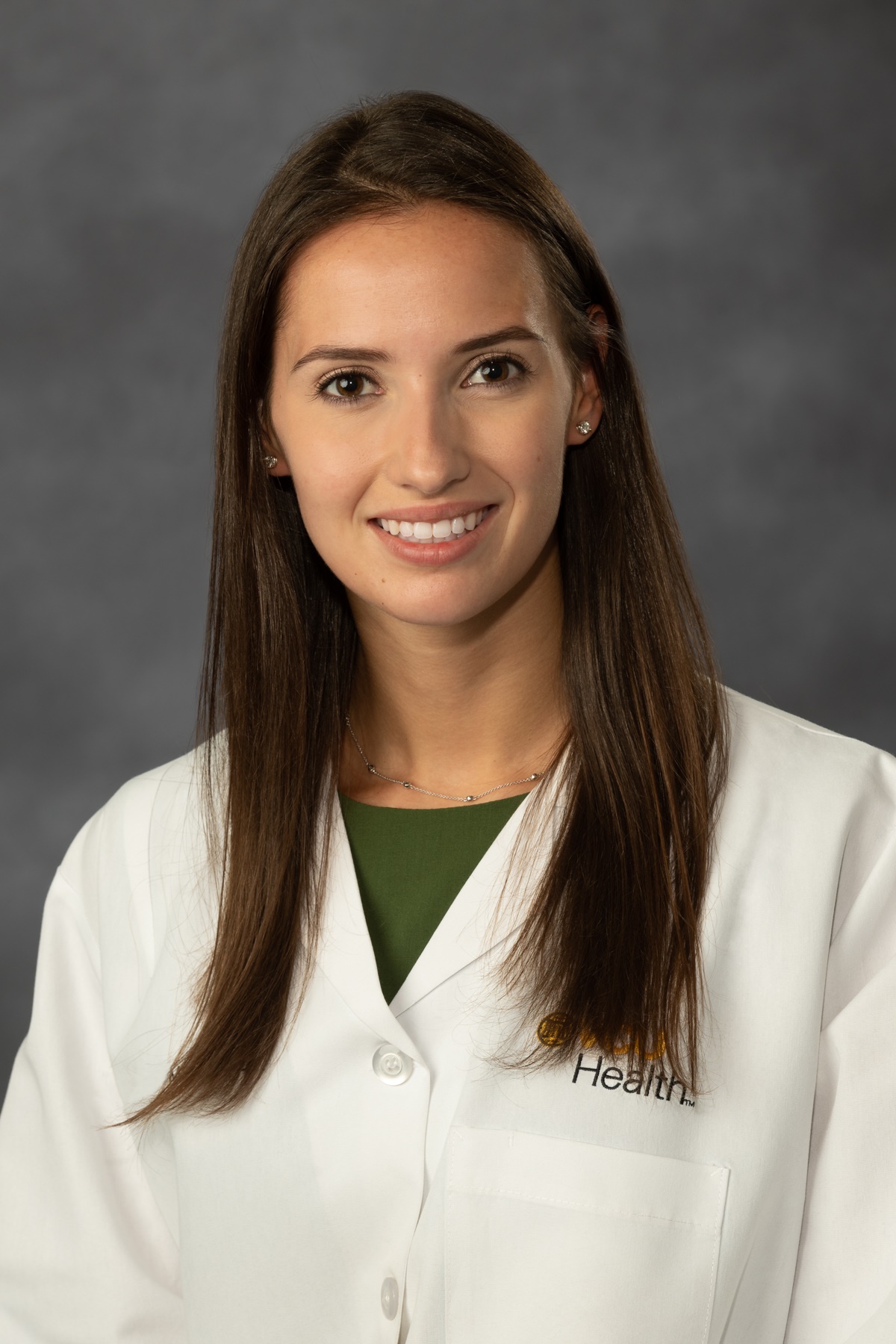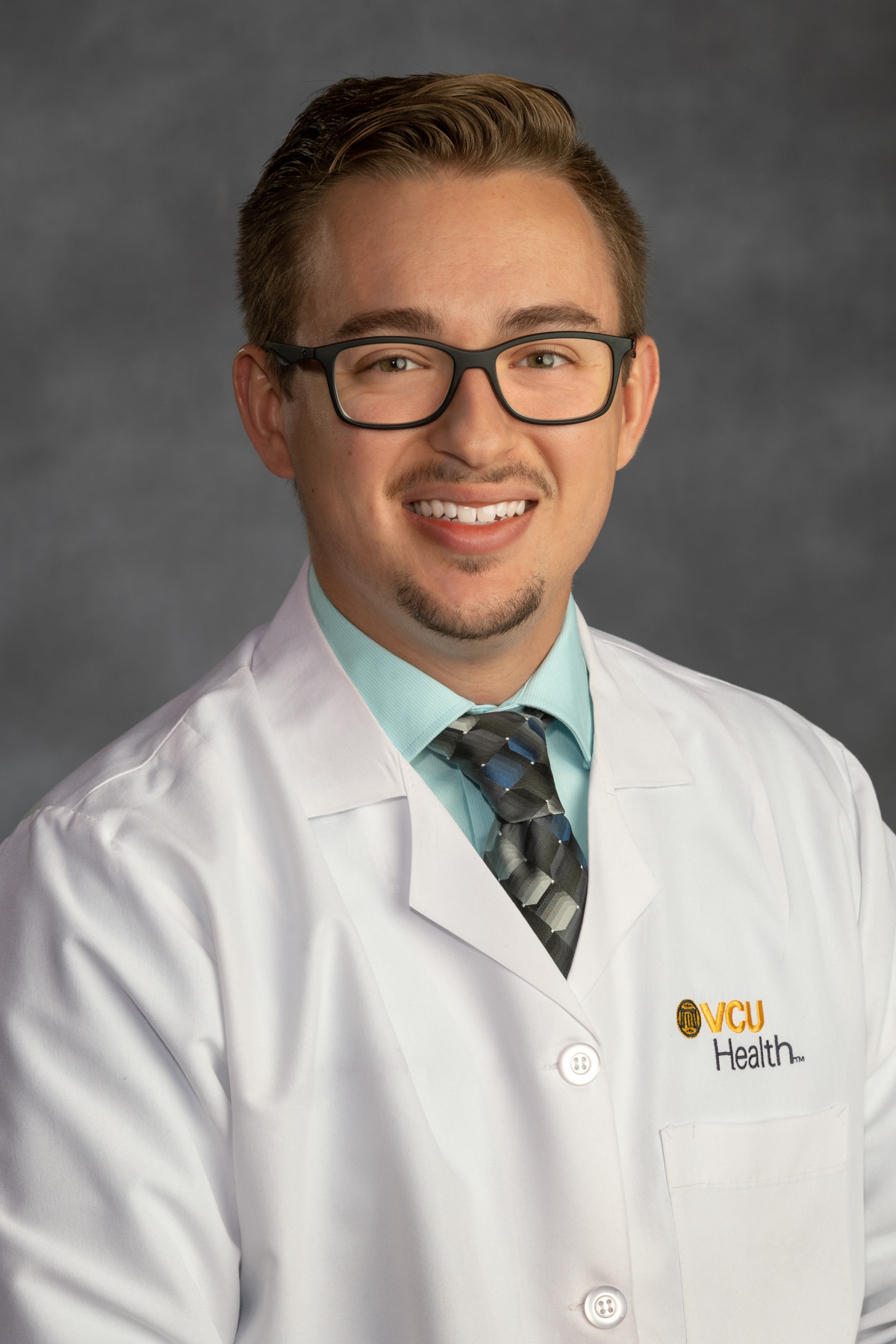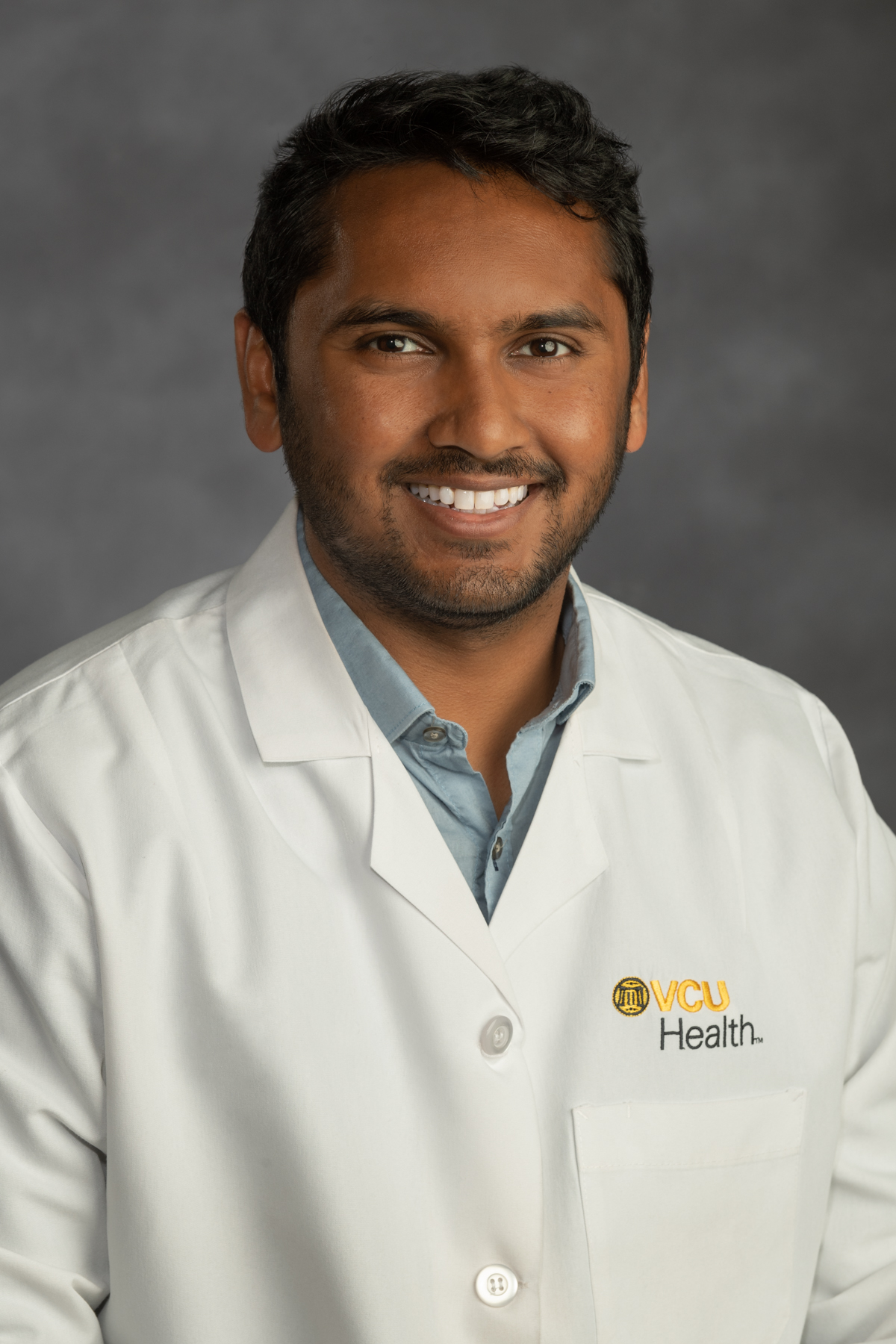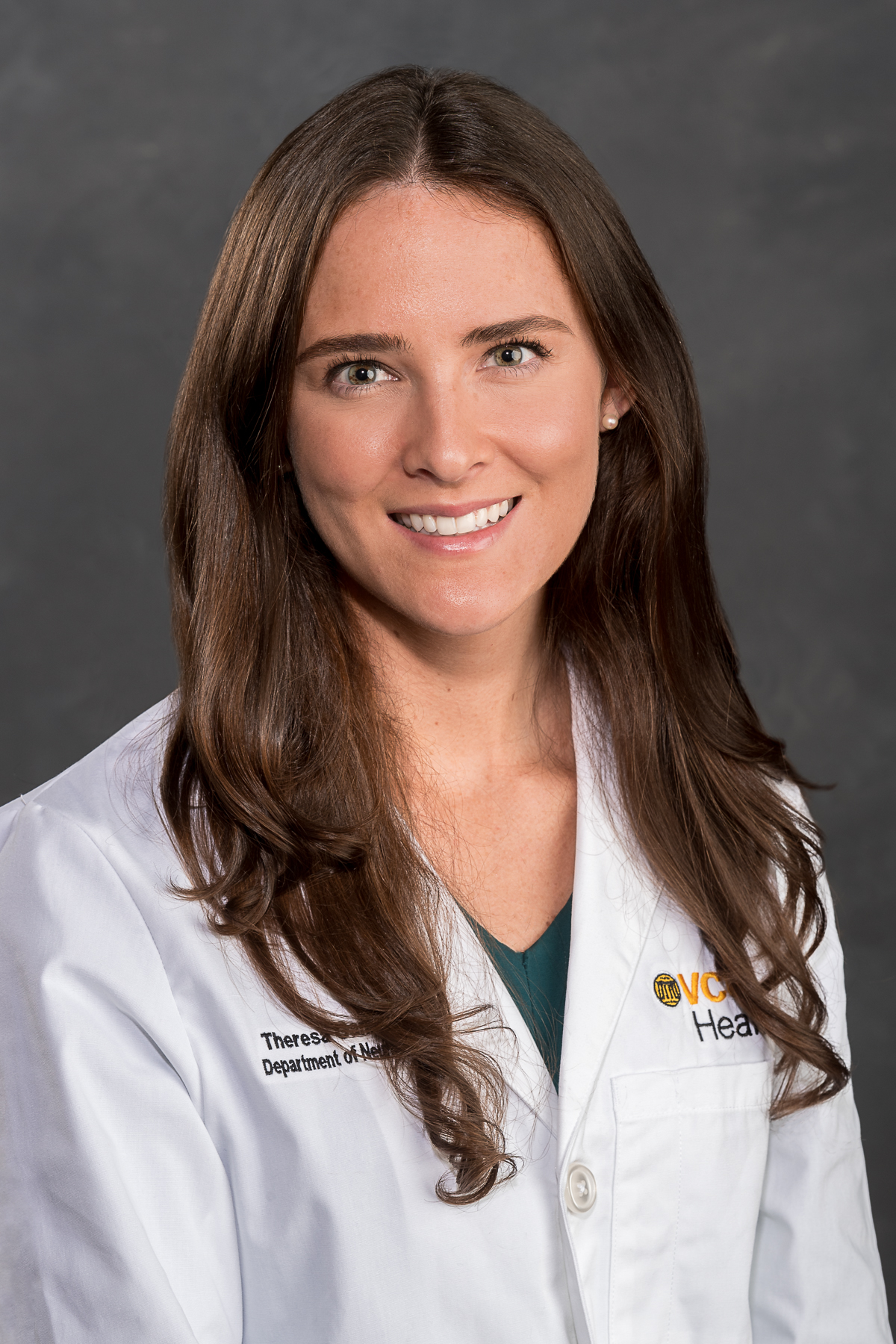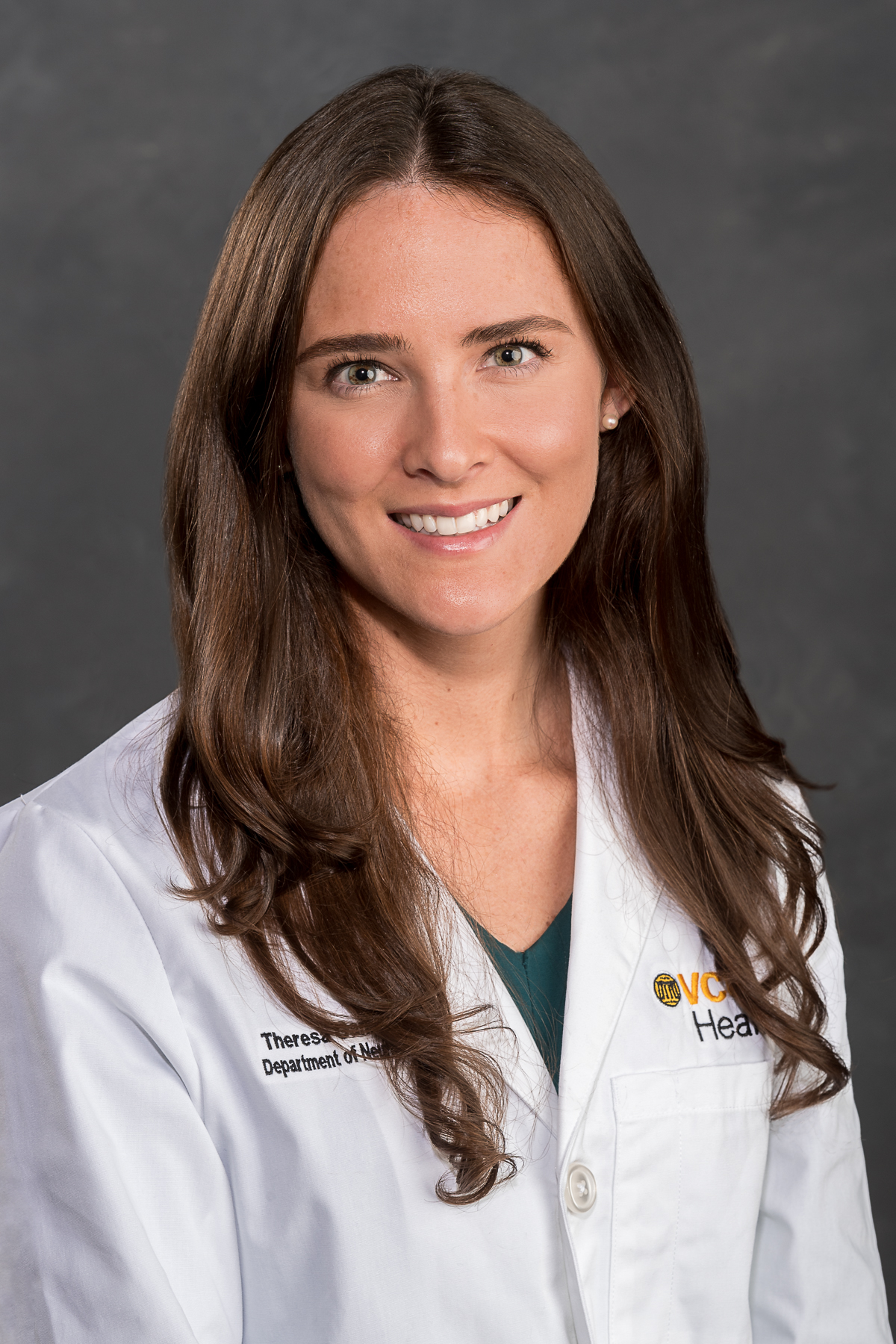 Theresa Gammel, M.D.
Neurosurgery